Walther MP - Delta Force - Weapons
The Walther MP was a 9mm sub machine gun used by Delta Force early on the unit's history.
Bridging the gap between the M3a1 Grease Gun and the soon-to-be-adopted Heckler & Koch MP5, the Walther MP came in two variants - the MPL and the shorter MPK.
The Walther MP Featured a folding tubular stock. It was a blowblack design which fired from a L-shaped bolt. The shorter MPK could be concealed beneath clothing if required.
Walther MPLs had previously been used by Navy SEALs in Vietnam, often fitted with a sound suppressor.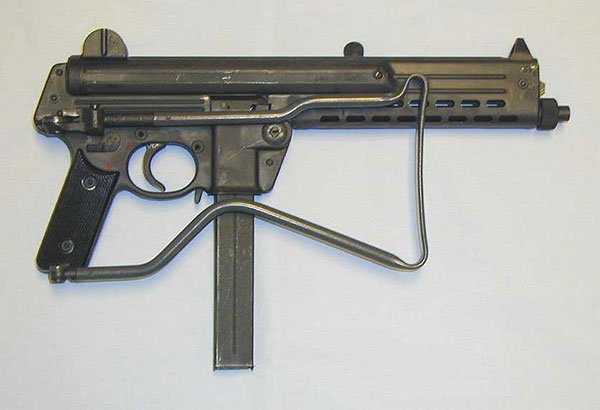 Walther MPL with stock folded.
Walther MP Specifications
Cartridge
9x19mm Parabellum
Length
MPL :
39.4 inches (stock extended) / 18.2 inches (stock folded)
MPK :
35.4 inches (stock extended) / 15 inches (stock folded)
Barrel Length
10.2 inches (MPL)
6.8 inches (MPK)
Weight
6.6 lb (MPL)
6.1 lb (MPK)
Effective Range
200 meteres (MPL)
100 meters (MPK)
Rate Of Fire
550 rounds/min cyclic
Muzzle Velocity
1,299 feet per second (MPL)
1,167 feet per second (MPK)
Feed
20 /32-round box magazine