Combat Control Team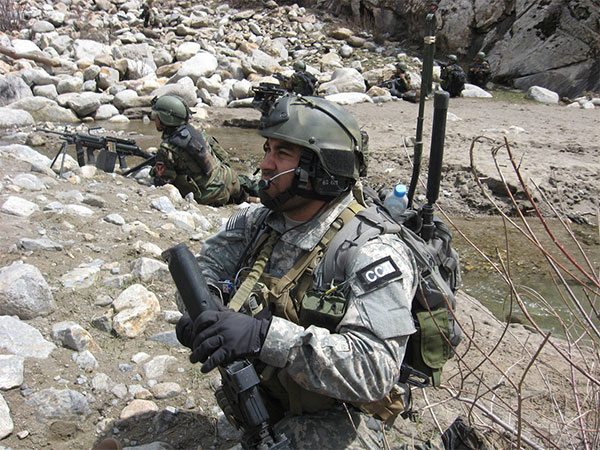 image sourced from public domain | photo : US DoD
A member of an AFSOC Combat Control Team (CCT) pictured while on an operation in Afghanistan with US Army Special forces and Afghan forces.
CCTs integrate with US Special Operations Forces.
They are experts in all aspects of combat air control, wether calling in air strikes from attack aircraft, guiding in a helicopter for an extraction or marshalling aircraft landing at an ad hoc airstrip.
The CCT pictured above is Staff Sergeant Robert Gutierrez, Jr.
, an Air Force Special Tactics Combat Controller assigned to the 352nd Special Operations Group.
The story of one of his missions in Afghanistan can be read at the following link:
mildenhall.
af.
mil/news/story.
asp?id=123126154