U.S. Marshals Fugitive Task Force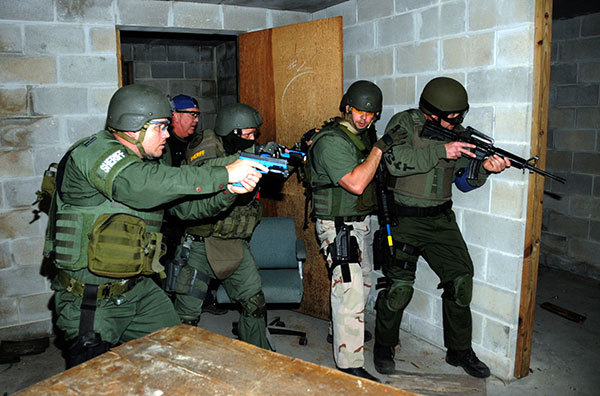 U.S. Army photo by SGT. Lalita Laksbergs/Released
sourced from public domain

Members of a U.S. Marshals Regional Fugitive Task Force tactical team train in room clearance techniques with SWAT instructors.
Fugitive Task Forces target the country's most dangerous fugitives.
The U.S. Marshals Service fields Fugitive Task Forces at the regional and local level.
Such Task Forces include tactical teams which, while not quite at the level of a Special Weapons & Tactics (SWAT) unit, are trained in certain tactical operations.
A typical five-man Fugitive Task Force does all the work up and investigation on a case then performs the arrest themselves, using their tactical training to enter a building or residence and apprehend the suspect(s).