MH-60M Blackhawk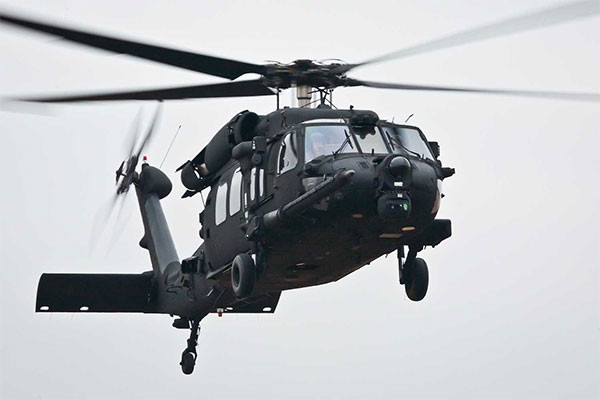 image sourced from public domain | photo : 160th SOAR
One of the first 2 MH-60M BlackHawk helicopters newly assigned to the 160th Special Operations Aviation Regiment (SOAR) comes into land at the elite helicopter unit's base at Fort Campbell, Febuary 2011.
The new MH-60M features a range of improvements over the current fleet of MH-60K 'Kilos' and MH-60L 'Limas', including:
improved rotor blades and engines 2x (General Electric CT7-8B-5 turboshaft) allow the MH-60M to operate at higher altitudes
Common Avionics Architecture System (CAAS)- a suite of flight, systems and navigation aids integrated into a digitial glass cockpit made up of multi-function displays (MFDs).

These MFDs can display a range of data such as moving map displays, mission planning screens, sensor data from the multimode radar of FLIR pod and data from external sources such as UAVs or JSTAR aircraft.

multi-mode radar
new-build cabin fuselage
composite tailcone and horizontal stabiliser
Over the next few years, the 160th SOAR's fleet of K/L models will eventually be upgraded to M standard in addition to a number of new-build airframes introduced.