C-141B - Special Operations Low Level I | SOLL I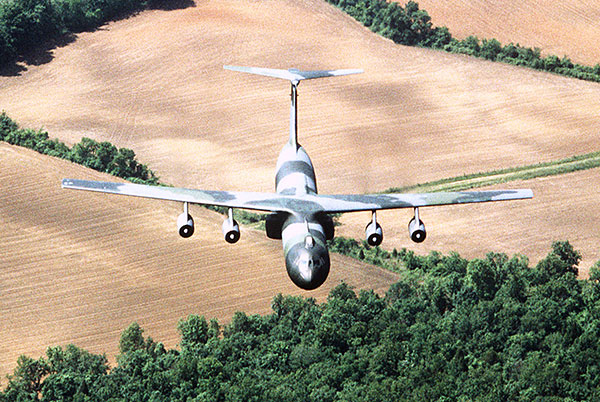 image sourced from public domain | U.S. DoD photo by Maj. John Franklin
1983 - Flying at low altitude, a United States Air Force C-141B Starlifter carries out a Special Operations Low Level I (SOLL-I) training flight.
SOLL-qualified aircrew flew C-141 aircraft on special missions in no-to-low-level threat environments.
The SOLL-I mission profile features low level flying with the capability of flying at night with pilots wearing night vision goggles (NVGs).
Unlike the SOLL-II profile, SOLL-I does not include landing or taking off while wearing NVGs.
SOLL-I crew use low level flying to avoid detection by radar.
Air Mobile Command (AMC) maintains SOLL-I and SOLL-II capable aircrew and aircraft on alert for Joint Chief of Staff (JCS) tasking.
The SOLL-II mission is currently handled by C-17A Globemaster III aircraft and crews.
AMC C-130 crews with capabilities similar to SOLL are are referred to as "C-130 NVG".