Combat Rubber Raiding Craft (CRRC)
Combat Rubber Raiding Craft (CRRC) are inflatable 'Zodiac' boats which can be both paddled and powered by outboard motors.
The most commonly used CRRC is the F470, which is used by Navy SEALs and many other U.S. Special Operations units. CRRCs are stealthy, especially when paddled, lightweight and easily stowed when deflated.
F470 CRRC Features
air transportable
can be slid out the rear ramp of CH-46/MH-53/CH-47 helicopters or parachuted from cargo planes such as the C-130
can be launched from surface vessels such as MK V SOCs, frigates or surfaced submarines
can be carried up from submerged submarines by SEAL divers for inflation on the surface
inflatable by foot or C02 tank in short time
multiple chambers ensures continued operation if punctured
F470 CRCC - Specifications
Capacity
10 passengers
Engine
55-horsepower two-stroke engine
Dimensions
Length - 15.5 ft
Width - 6.3ft
Max payload
(including fuel)
2,756 lb
U.S. Marines train in the use of CRRCs
U.S. Dod video by Cpl. Tia Nagle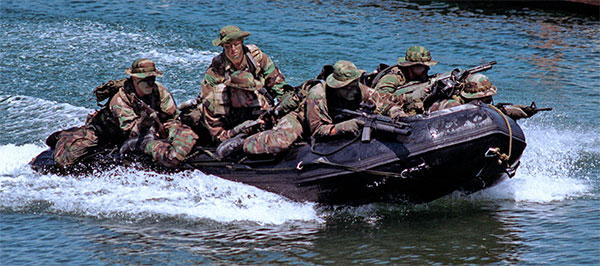 Navy SEALs pictured aboard a zodiac CRRC.
U.S. Dod Photo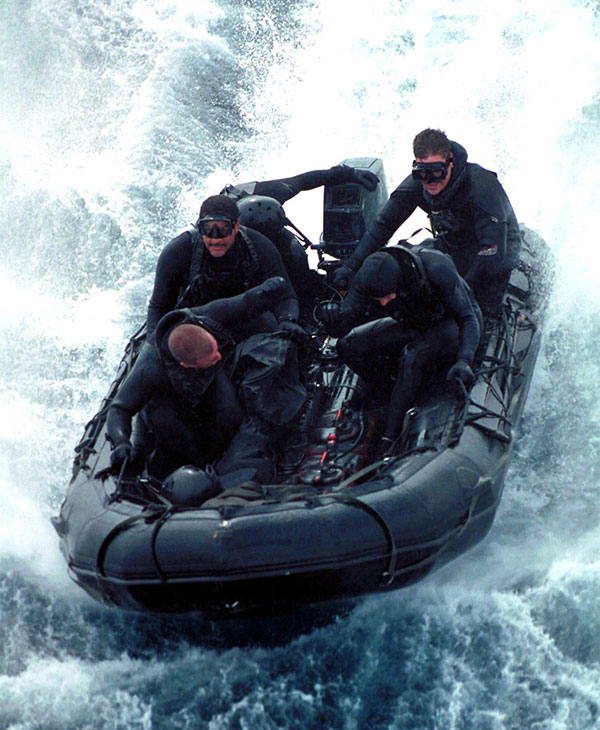 Navy SEALs from SEAL Team 5 on board a Combat Rubber Raiding Craft.
U.S. Dod Photo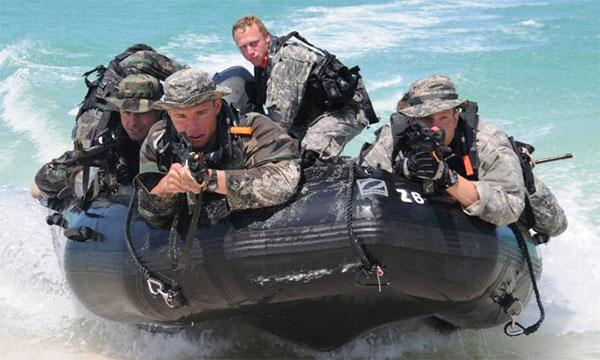 CRRCs are used by other US special operations forces. This image shows a US Army Special Forces combat divers with a SCUBA ODA.
Photo by Staff Sgt. Marshall Pesta, USAJFKSWCS PAO