19th Special Forces Group - 5th Battalion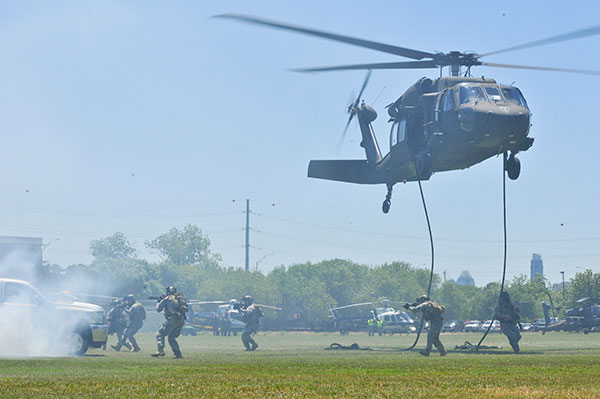 image sourced from public domain | U.S. Dod photo by Spc. Praxedis Pineda
Special Forces soldiers with the 5th Battalion, 19th Special Forces Group, assault a target after fast-roping from a UH-60 Blackhawk helicopter during a public demonstration in Texas.


The 19th Special Force Group is a National Guard element within U.S. Army Special Operations Command (Airborne).
The 19th SFG is Headquartered in Draper, Utah with detachments in Texas, Washington, Colorado, Rhode Island, West Virginia and Ohio.