M9 Beretta
The M9 Beretta is a 9mm pistol that replaced the Colt 1911 as the standard sidearm within the US Military.
The M9 is the US Military designation for the Beretta 92FS pistol. This short recoil, single-action/double-action, semi-automatic weapon features a 15-round magazine.
The M9 is carried by many US Special Operations Forces (SOF) including the Rangers, Special Forces, AFSOC Combat Controllers and MARSOC Marines. Depending on preference / requirements, an operator may instead choose to carry a Sig Sauer P226, P228 or a Glock 17 / 19.
An upgraded variant, the M9A1, features a Picatinny accessories rail, beveled magazine well and PVD-coated magazines.
M9 Beretta Specifications
weight:
2.09 lbs (empty)
2.56 lbs (loaded)

length:
8.5 inches
barrel length:
4.9 inches
rate of fire :
semi-automatic
muzzle velocity :
1,161 feet per second
caliber :
9mm x 19mm Parabellum
magazine :
15 round detachable box magazine
MP9 Beretta - Images and Further Info
M9 Beretta pistol - side view
US DoD Photo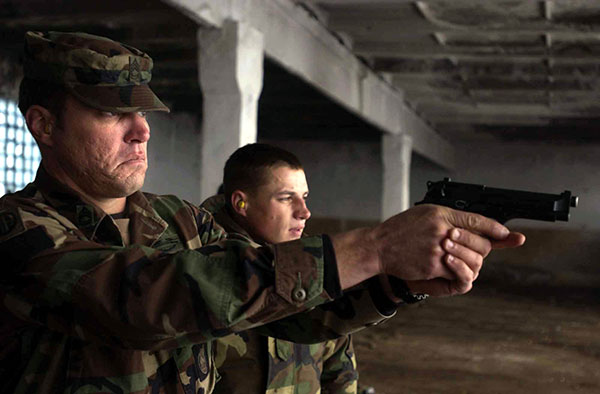 A member of the 10th Special Forces Group fires a M9 Beretta during training.
US DoD photo by SSGT JUSTIN D. PYLE, USAF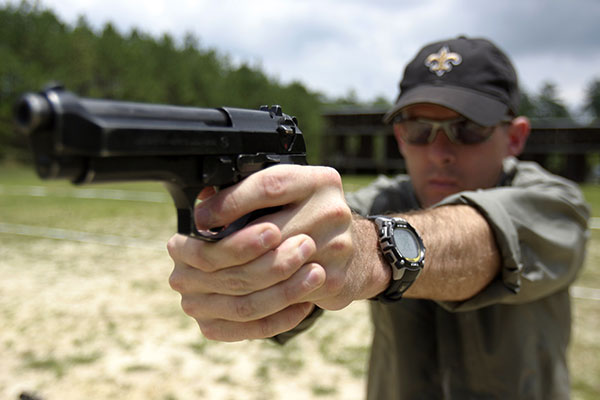 A MSOAG
MARSOC
Marine takes aim with a M9 Beretta during pistol training.
DoD photo by: Lance Cpl. Richard Blumenstein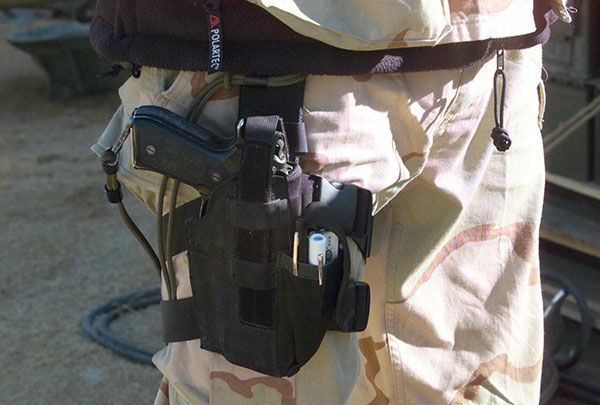 A M9 Beretta seated in a thigh holster belonging to a Marine with the 26th Marine Expeditionary Unit (Special Operations Capable) (MEU(SOC)) at Kandahar International Airport, Afghanistan, 2002
US DoD photo : CAPT CHARLES G. GROW