M3 MAAWS Carl Gustav
The M3 Carl Gustav is a 84mm recoilless rifle in use by SOCOM units such as Special Forces and Army Rangers. The Carl Gustav can be used to engage vehicles and bunkers. The US military designates the Carl Gustav as the M3 Multi-Role Anti-Armor Anti-Personnel Weapon System (MAAWS). When is use by the Rangers it is known as the Ranger Antitank Weapons System (RAWS).
The Carl Gustav can fire a range of projectiles:
High Explosive Dual Purpose (HEDP) round
High Explosive Anti-Tank (HEAT) round
High Explosive (HE) round
Illumination round
Smoke round
Area Defence Munition (ADM) flechette round
The range of ammunition available to use the Carl Gustav makes it an ideal weapon for Special Operations. The HEDP round has been successfully used in Afghanistan against hardened positions such as bunkers.
M3 Carl Gustav Specifications
| | |
| --- | --- |
| weight: | 18.73lbs |
| length: | 43.3 inches |
| rate of fire : | 6 rounds per minute |
| muzzle velocity : | 754-836 feet per second |
| caliber : | 84mm |
M3 Carl Gustav - Images and Further Info

Carl Gustav launcher
photo : US DoD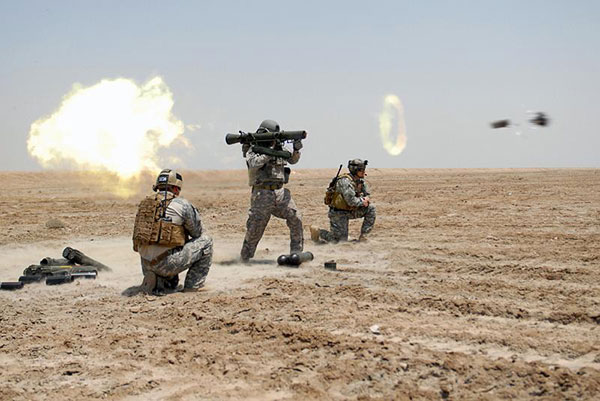 US Army Special Forces soldiers practice with the M3 Carl Gustav. The back blast from the M3 can clearly be seen in this photo.
Photo by U.S. Army Spc. William Hatton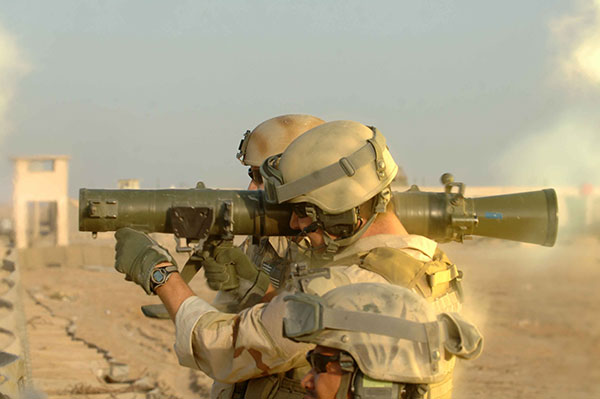 Army Special Forces soldiers fire the M3 MAAWS. The weapon is typically served by a crew of 2 - one to load the projectiles into the tube and the other to aim and fire it.
US DoD Photo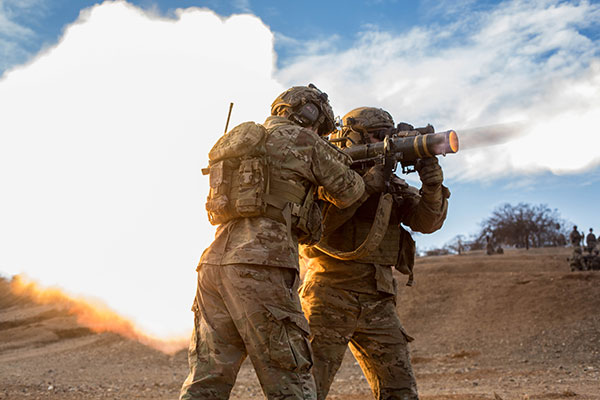 Rangers with the 2nd Battalion 75th Ranger Regiment fire a Ranger Antitank Weapons System (RAWS). The Weapons Platoon in each Ranger Rifle Company includes an Anti-Armor Section of 3 3-man teams armed with the RAWs or Javelin missile.
US DoD Photo