Special Tactics Teams
Special Tactics Teams (STTs) are elite USAF special operations units who operate on the ground, often alongside other SOF such as Rangers, Special Forces and Navy SEALs. Wether they are calling in air strikes, marshalling special ops aircraft, recovering downed operators or collectiing mission critical weather data, STT personnel have played a role in the majority of US special operations in recent times.
Special Tactics Teams include:
Special Tactics Organisation
Special Tactics Teams belong to Special Tactics Squadrons (STS) and are part of Air Force Special Forces Command (AFSOC).
An umbrella organization, the 720th Special Tactics Group, trains, organizes and equips the 800 or so CCTs, PJs and SOWT operators within the various squadrons.
Current active Special Tactics Squadrons:
21st Special Tactics Squadron (21st STS)
Pope Air Force Base, North Carolina


22nd Special Tactics Squadron (22nd STS)
Hulbert Field, Florida


23rd Special Tactics Squadron (23rd STS)
JBLM McChord Field, Washington


24th Special Tactics Squadron (24th STS)
Pope Air Force Base, North Carolina
(part of JSOC)


123rd Special Tactics Squadron
Kentucky Air National Guard


125th Special Tactics Squadron
Oregon Air National Guard


320th Special Tactics Squadron
Kadena Air Base, Japan


321st Special Tactics Squadron
RAF Mildenhall, England

Since October 2008, the 720th Special Tactics Group has included a dedicated TACP Squadron, in the form of the 17th Air Support Operations Squadron.
US DoD video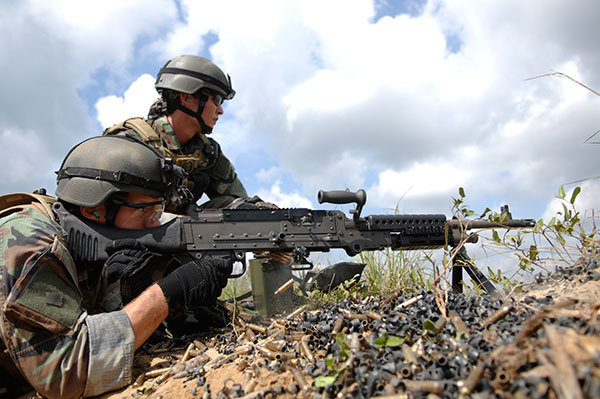 Trainee Special Tactics personnel operate a M240 machine gun during training at the 720th Special Tactics Training Squadron
U.S. Air Force photo by Senior Airman Julianne Showalter/Released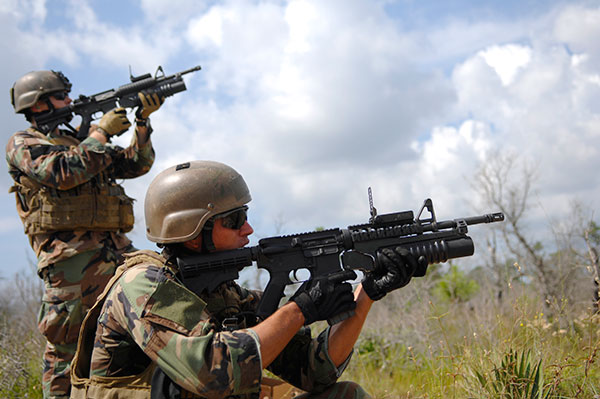 Special Tactics trainees fire M4 carbines with attached M203 grenade launchers.
U.S. Air Force photo by Senior Airman Julianne Showalter/Released