Navy SEAL - CQBR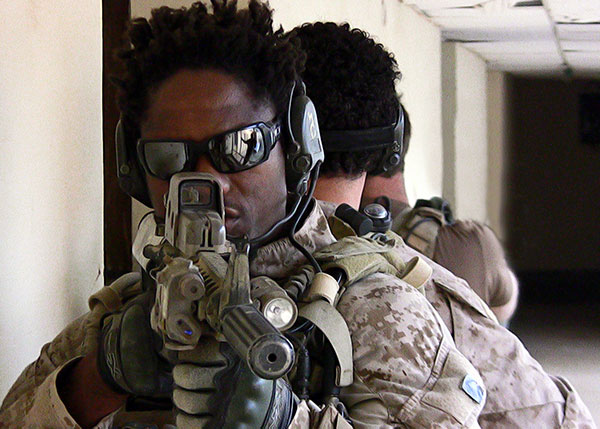 image sourced from public domain | U.S. Navy Photo
A Navy SEAL, armed with a Mk 18 Mod 0 CQBR carbine, covers the rear as SEALs stack up for a room entry.
Note the amount of accessories fitted to the CQBR - foregrip, suppressor, EOTech sight, PEQ-15 laser and visible-light torch.


The Navy SEALs are a Naval Special Warfare unit that carries out direct action and counter terrorism operations and train extensively in close quarters battle techniques.