USAF Special Operations - Non-standard Aviation
United States Air Force Special Operations Command (AFSOC) intra-theater airlift fleet currently operate a number of light and medium aircraft in the non-standard aviation role.
These aircraft are used for insertion, extraction and resupply operations in situations where the much larger MC-130 Combat Talon or Combat Spear aircraft are unsuitable. They typically are painted in civilian schemes in order to provide a more clandestine profile.
U-28A
Based around the Pilatus PC-12 light aircraft, the U-28A is small enough to land on small grass or dirt airstrips. It can carry 10 passengers or 3,000lbs of cargo onto airstrips half the length that a C-130 can. The U-28A features a fitment of sophisticated communications and navigation equipment and is operated by the 34th, 318th and 319th Special Operations Squadrons.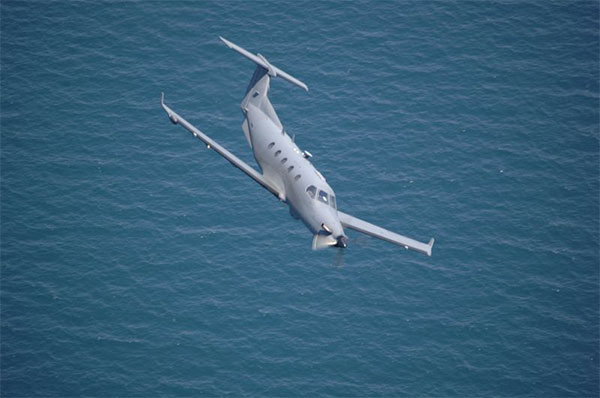 An AFSOC U-28A aircraft
photo : US Air Force
M-28 Skytruck
In 2009 AFOSC ordered 10 M-28 Skytrucks for the non-standard aviation role. The aircraft, designated as the C145A, can carry up to 19 passengers or up to 19,000lbs of cargo. The Skytruck is operated by the 318th Special Operations Squadron.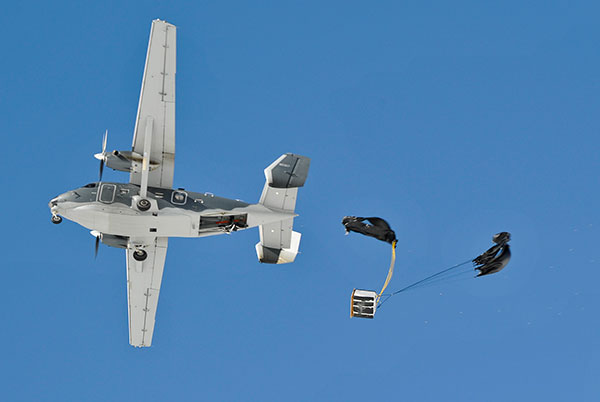 An AFSOC Skytruck drops supplies in support of special operations forces on the ground in Afghanistan, 2012.
U.S. Navy photo by Mass Communication Specialist 2nd Class Jon Rasmussen/Released
Airliners.net photos of an AFSOC M-28:
Q-200
The Q-200 is a variant of the Bombardier Dash 8 medium-range turboprop civilian aircraft. AFSOC has reportedly leased 4 Q-200s in 2008 and 2009 as a stop-gap measure while a permanent medium aircraft is decided on for the non-standard aviation role. The Q-200 can carry up to 39 passengers and features an Active Noise and Vibration Suppression (ANVS). The Q-200 is operated by the 524th Special Operations Squadron out of Cannon AFB.
More Non-standard Aviation Aircraft
The secretive 427th Special Operations Squadron is beleived to operate a number of covert transport aircraft, including C212 variants, CN235 and PC-6 airframes.
for more info on these aircraft see : 427th Special Operations Squadron